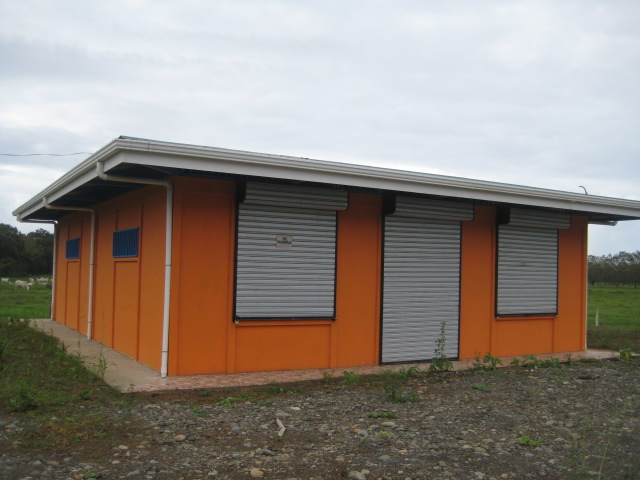 Built and ready to go as an office, restaurant, or small super.
Full Description
:
Commercial location ready to go in the middle of Quepos and Dominical with Coastal Highway frontage. This is a quality constructed locale for an office, restaurant, or small super. There is additional land on either side that could be purchased as well to make a larger lot size and area for future commercial center. However, for this bargain price it would only include the small area around the building.
Located in an emerging market with numerous residential lots in the surrounding mountains with some upscale homes near by now. These lots will eventually be turned into finished homes with part time or full time residents needing places to eat, shop, rent office space, etc. Great investment property for the future. The road from Quepos to Dominical is almost finished and the traffic passing this locale will be increasing through out the coming years.
Property Size
: 466 m2 / 0.11 acre
Nearest town
: Matapalo
Neighborhood
: Pasito
Price
: $80,000
Baths
: 1
Floors
: 1
---
Square Feet
: 1,298
Luxury
: No
---
Tools
Printer Friendly Version of This Page
Email This Listing to a Friend
---
---
Agent Info
Listed by:
Administrator allside
|
Contact Agent
| |